Small Groups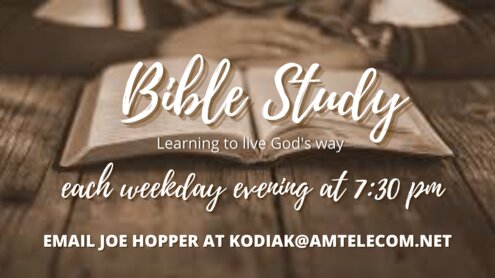 Zoom Bible Study
Zoom Bible study is Monday to Thursday and most Saturdays!


This time of fellowship and biblical exploration begins at 7:30 pm for about one hour. Come for one day, a few days or every day whatever time permits! Beginners or longtime Bible readers, male or female old or young...all are welcome here. For Zoom Link contact Joe at 519-639-0597 or kodiak@amtelecom.net.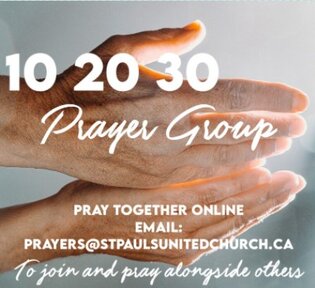 We invite anyone who has a heart for the sick, lost, or frustrated to pray with us. Now more than ever prayers are needed for our neighbours, friends and families to get through this season of struggle . Come pray with us. All are welcome. We pray together as imperfect people being authentic and sincere in our prayers . We meet online for now every 10th 20th and 30th of the month.
If you would like to become a prayer partner, send an email to prayers@stpaulsunitedchurch.ca and in the subject line put, "I would like to become a a member of the prayer team.
We look forward to praying along side you and Praising God for answered prayers!
Everyone – no matter age or level of understanding - from St Paul's is welcome to join us. No one will be expected to pray beyond their own level of comfort. This is an opportunity to grow spiritually in community.